Since the misattribution of a suspected breach into the DNC network in early 2016 to Russia, CrowdStrike has been boosted by:
DNC loyalists in the FBI, CIA, DHS, and DNI
the fawning coverage by mainstream media
NBC News employing Shawn Henry, a CrowdStrike top officer and former executive assistant to FBI Director Robert Mueller, as a cyber security consultant
$300M investments by Google and Silicon Valley VCs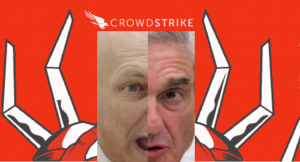 Today, that creates an impression that CrowdStrike is a respectable entity. But when it was invited by the DNC to take care of a suspected breach in 2016, it could not be mistaken for one. CrowdStrike was a four year old upstart hardly noticeable in the crowded market for cyber-security products and services of the kind it provided.  The weakness of its product could not be compensated by its excellent PR, but strong ties to Obama's FBI helped.
Low Ranking by Gartner
In 2016, CrowdStrike wasn't even in the Gartner Magic Quadrant for the Endpoint Continue reading CrowdStrike: Crooked, Shrill, Unashamed →