When I posted a link to a Breitbart article about this act of theft, fraud, and barbarism, Facebook banned promotion of my post.
The screenshot of the ban: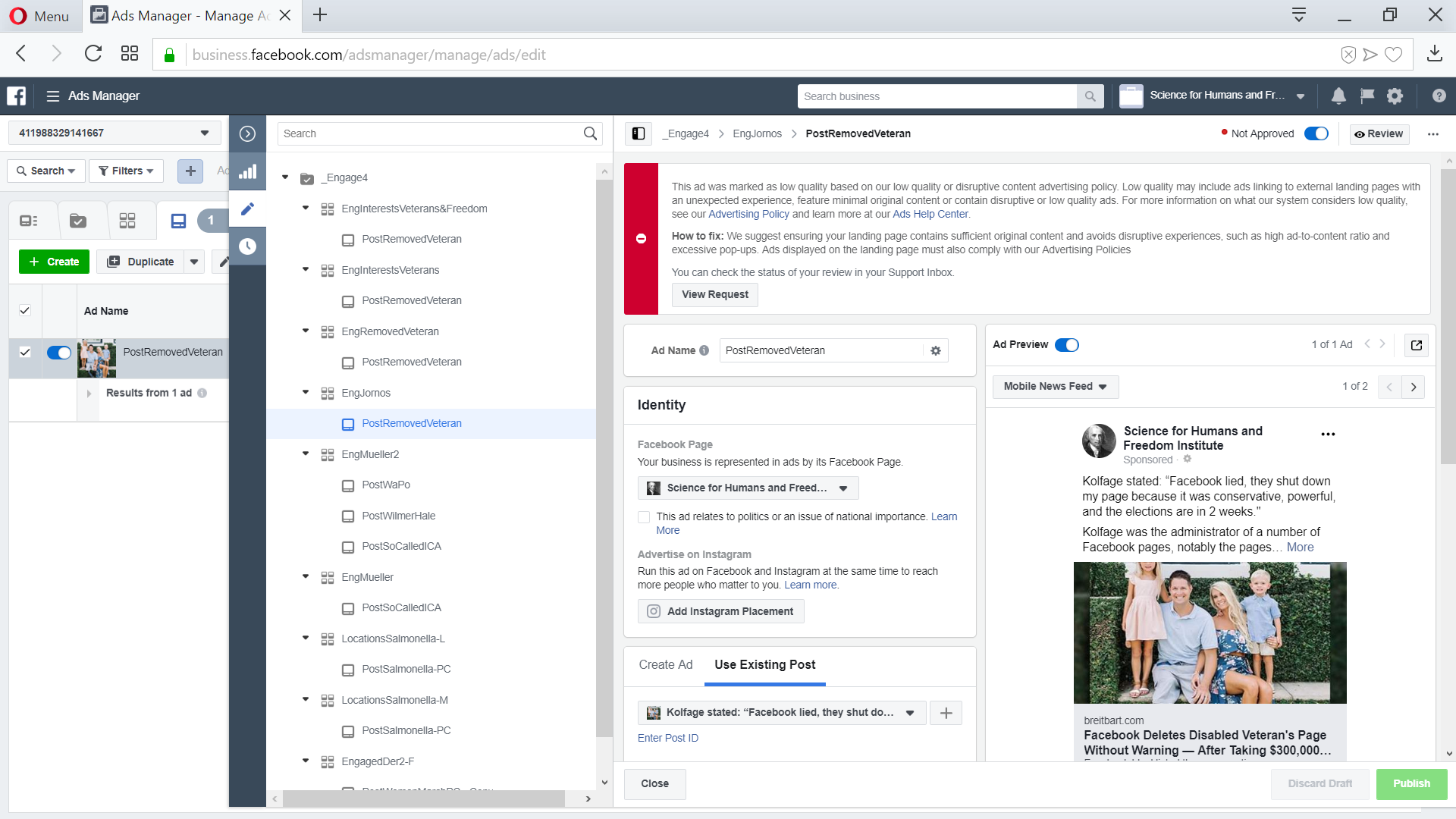 You can see my post on Facebook.
The explanation given by Facebook in response to my "appeal":
Hi Leo,
Here's what's preventing your ad from being approved:
Landing Page:
The reason behind our policies:
This ad was marked as low quality based on our low quality or disruptive content advertising policy. Low quality may include ads linking to external landing pages with an unexpected experience, feature minimal original content or contain disruptive or low quality ads. For more information on what our system considers low quality, see our Advertising Policy and learn more at our Ads Help Center. How to fix: We suggest ensuring your landing page contains sufficient original content and avoids disruptive experiences, such as high ad-to-content ratio and excessive pop-ups. Ads displayed on the landing page must also comply with our Advertising Policies
What to do next:
Try editing your ad by following the policy guidelines mentioned above. You can do that through Ads Manager here.You can also check out Facebook Blueprint, which allows you to go through our self-paced e-learning module on Facebook's Advertising Policies.
According to Brian Kolfage, the triple amputee Air Force veteran whose page has been deleted and whose business Facebook attempted to destroy, that happened after he had raised more than $600,000 in support of Supreme Court Justice Brett Kavanaugh!