Updated 01/05/2017: added another photo of the same fake scientists rally, presented as a fact by Poynter, a self-described fact-checker and "global leader in journalism"!
FAKE NEWS: "This is not normal – climate researchers take to the streets to protect science," according to The Guardian.  The article purports to describe and illustrate a rally, held at AGU16 in San Francisco on December 13, 2016.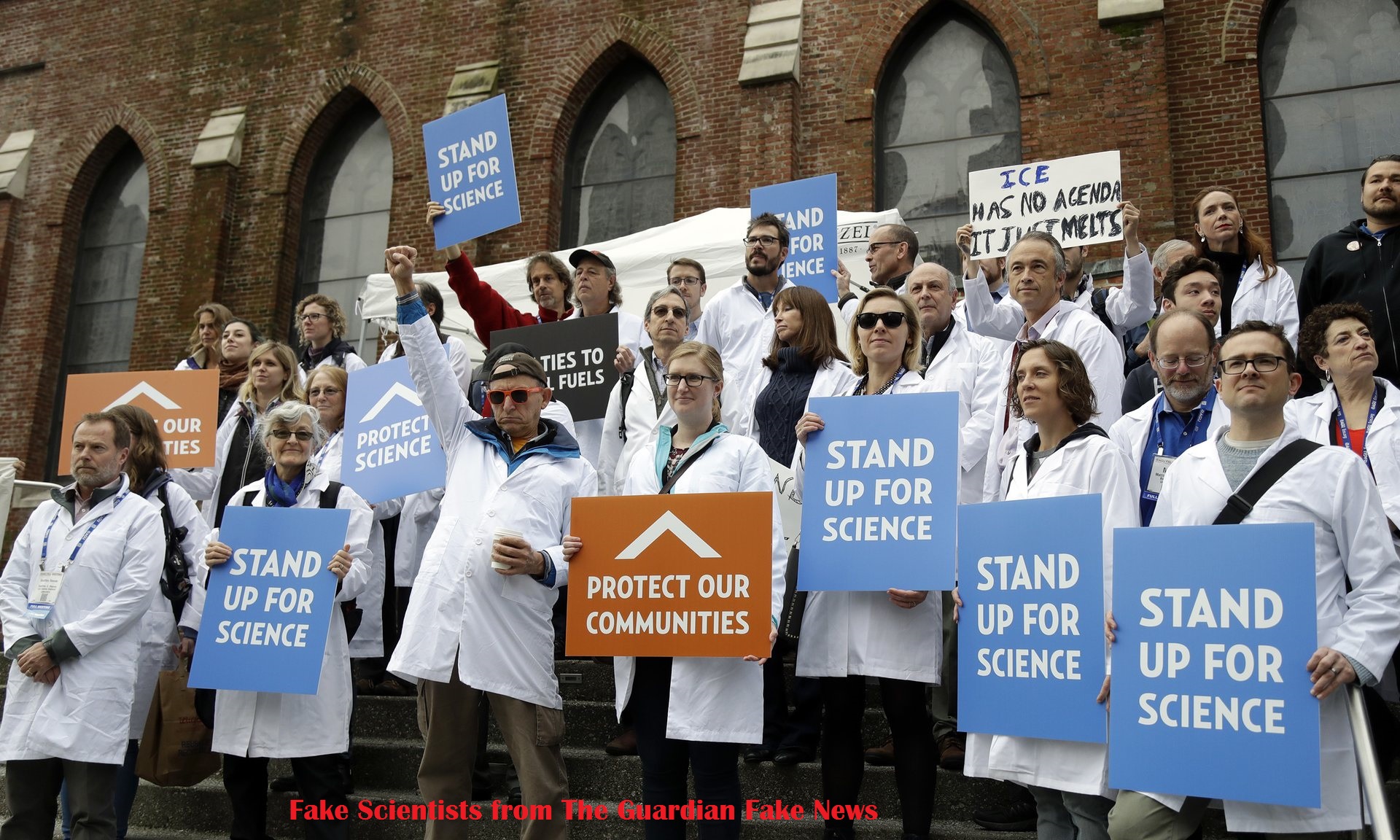 This Associated Press photo from the Guardian shows supposed scientists rally against Trump's nominations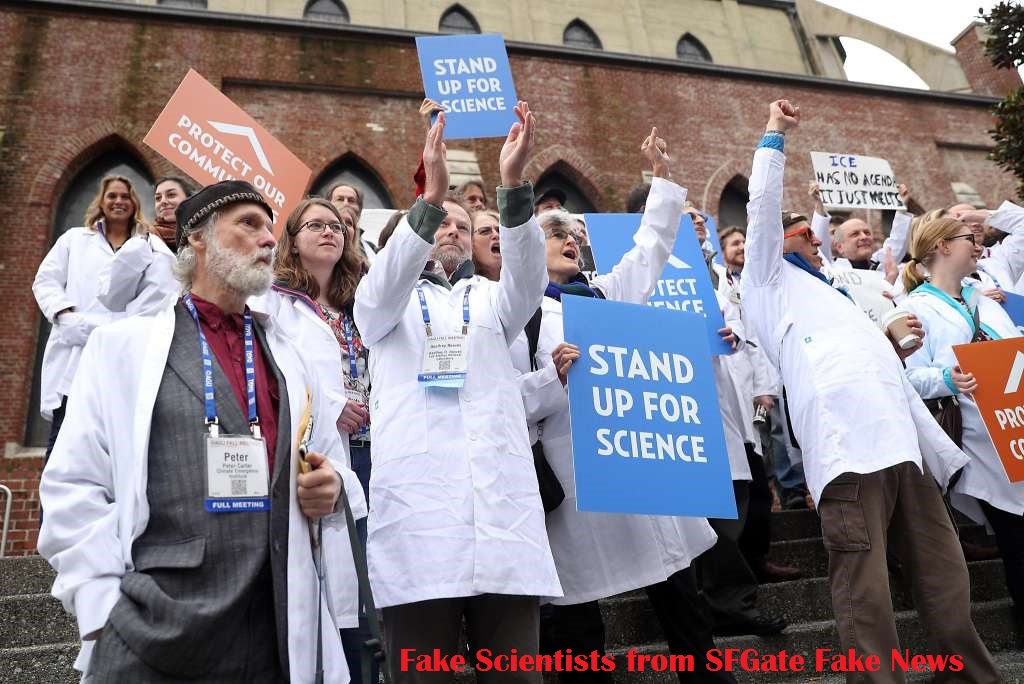 This photo from SFGate.com shows the same rally: "A new breed of protesters took to San Francisco's streets Tuesday: Scientists clad in white lab coats." 
Similar photos and texts were published by Yahoo News, ABC News, and other media outlets.  These outlets attempted to trick readers and viewers into believing that the rally participants were scientists, who just came out of their labs, still wearing white lab coats.  (Side note: the rally organizers, including UCS, and the colluding news media appear familiar with science and scientists only from Hollywood films.  This is why they dressed their supposed "scientists" in white coats.  Most scientists dress like other office workers for most time.  AGU16 is a conference of the American Geophysical Union, and these demonstrators play geophysicists, not doctors.)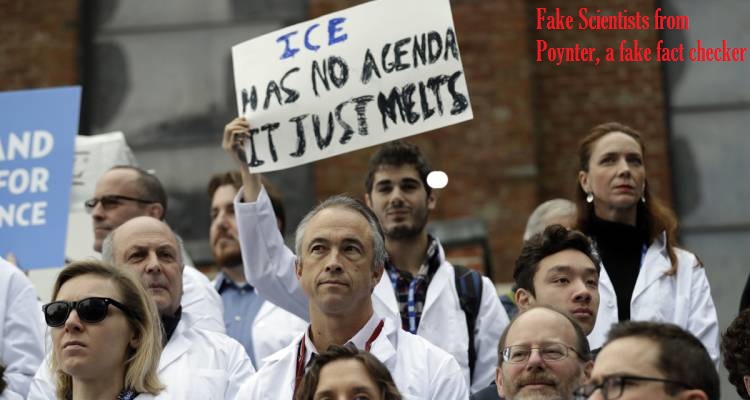 The funny one: Poynter Institute, a self described "fact checker" and an operator of an international network of "fact checkers" uses this photo to illustrate an article titled "Despite fact-checking, zombie myths about climate change persist"!
Thanks to Anthony Watts, who visited the same conference, on the same day we had the
TRUE NEWS: Anthony Watts in WattsUpWithThat: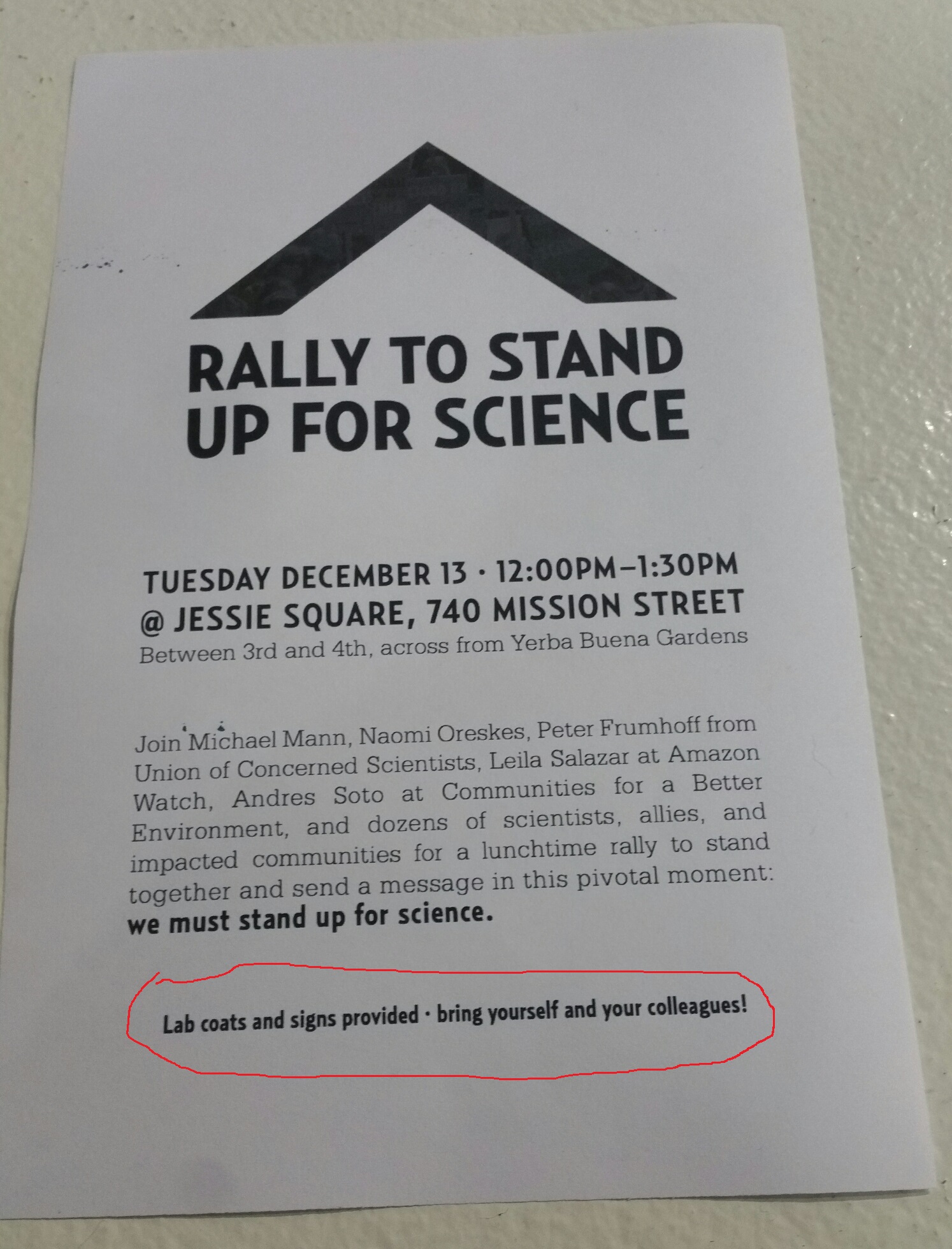 The persons in the top photo are fake scientists, dressed in the lab coats by the rally organizers.
P.S. Doctors are forbidden by safety rules to wear lab coats outside the labs. On the other hand, these are not fake doctors (those were featured in Obamacare promos), these are fake geophysicists, so it is fine.  I bet that even the lab coats are fake.
Originally posted on 12/29/2016.