Dominion Voting Systems' Democracy Suite has features that allow for election results manipulation. The back-end software has an elections results editor, called Results Tally and Reporting (RTR). Its users are election officials. RTR is an equivalent of Microsoft Excel, but for election results. The software allows its users to enter "election results" from removable memory cards, local file system, and network. It allows you to merge multiple election results files. It allows the users to manually edit election result files. It allows users to reject election results files. In other words, it allows arbitrary change of results. 
RTR runs not on a voting machine, but on an ordinary Windows laptop, which can be connected to the Internet, and even controlled remotely.
The Dominion's training video (https://www.dominionvoting.com/training/rtr/index.html) has a subsection Flexible management of results after the election occurred (starting at 4:20). Look at a few screenshots from it: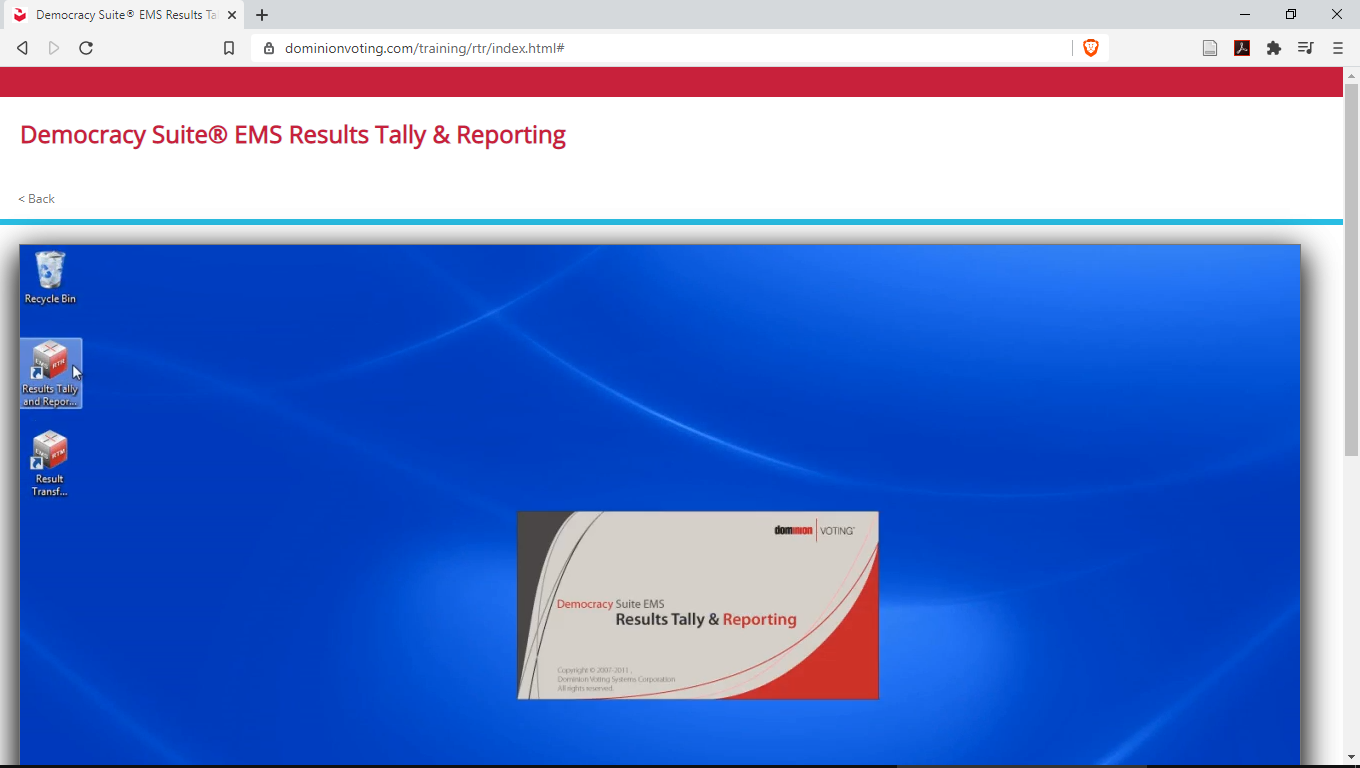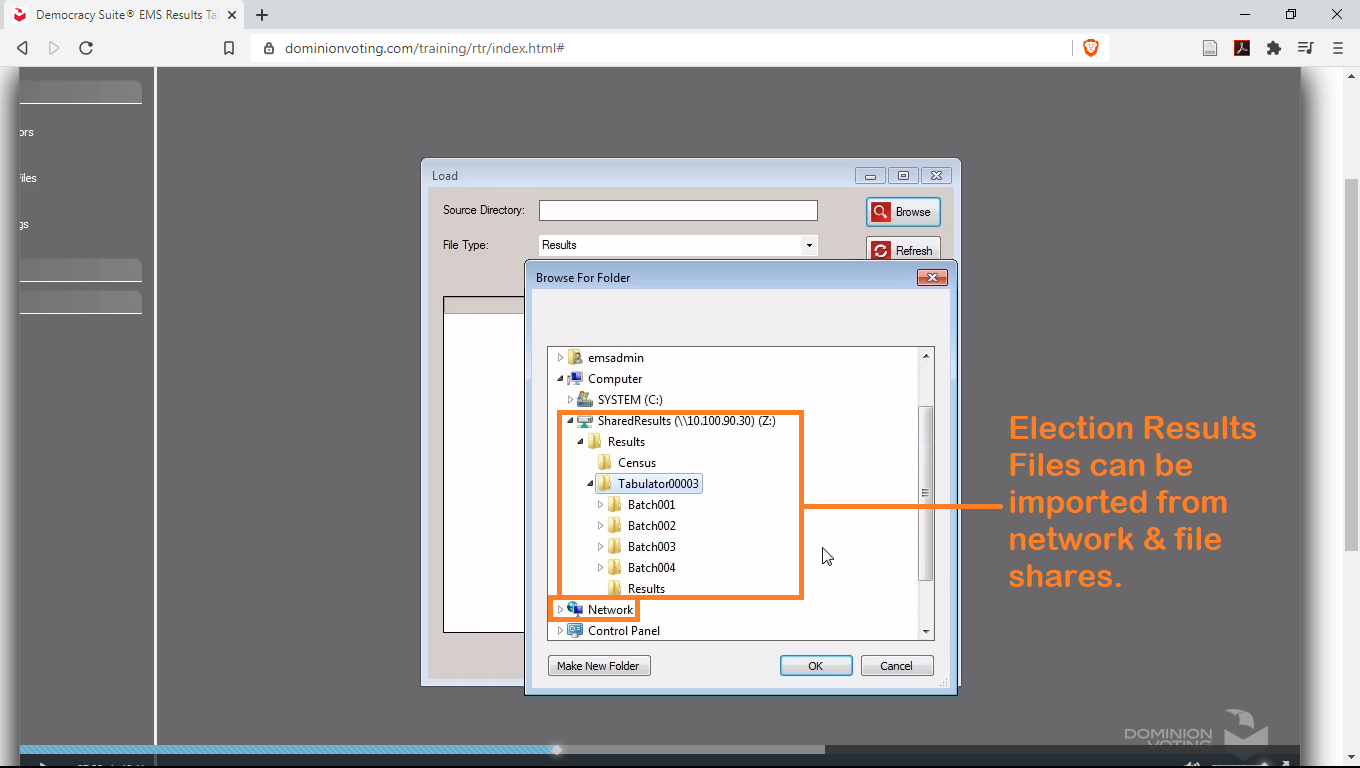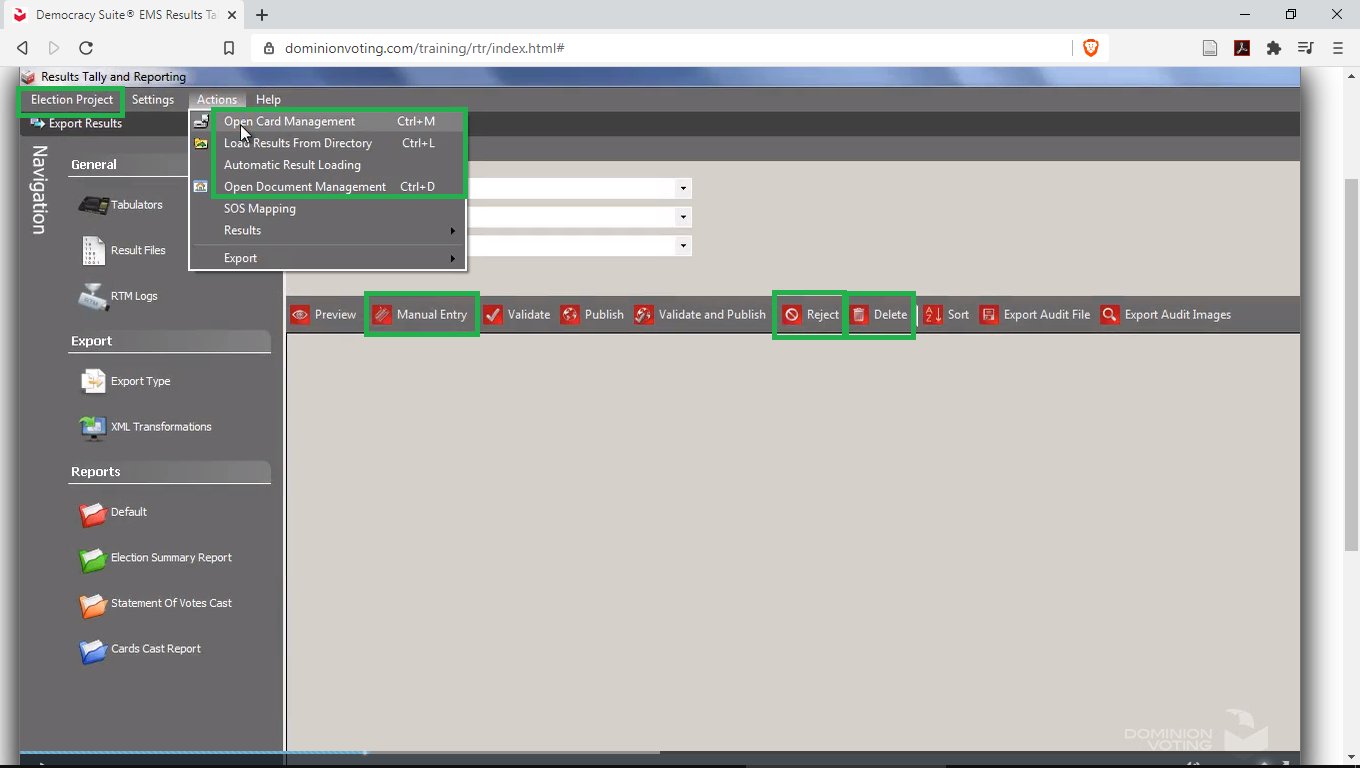 Various suspicious options (Election Project, Manual Entry, Reject, Delete, Open Document Management etc.) are highlighted.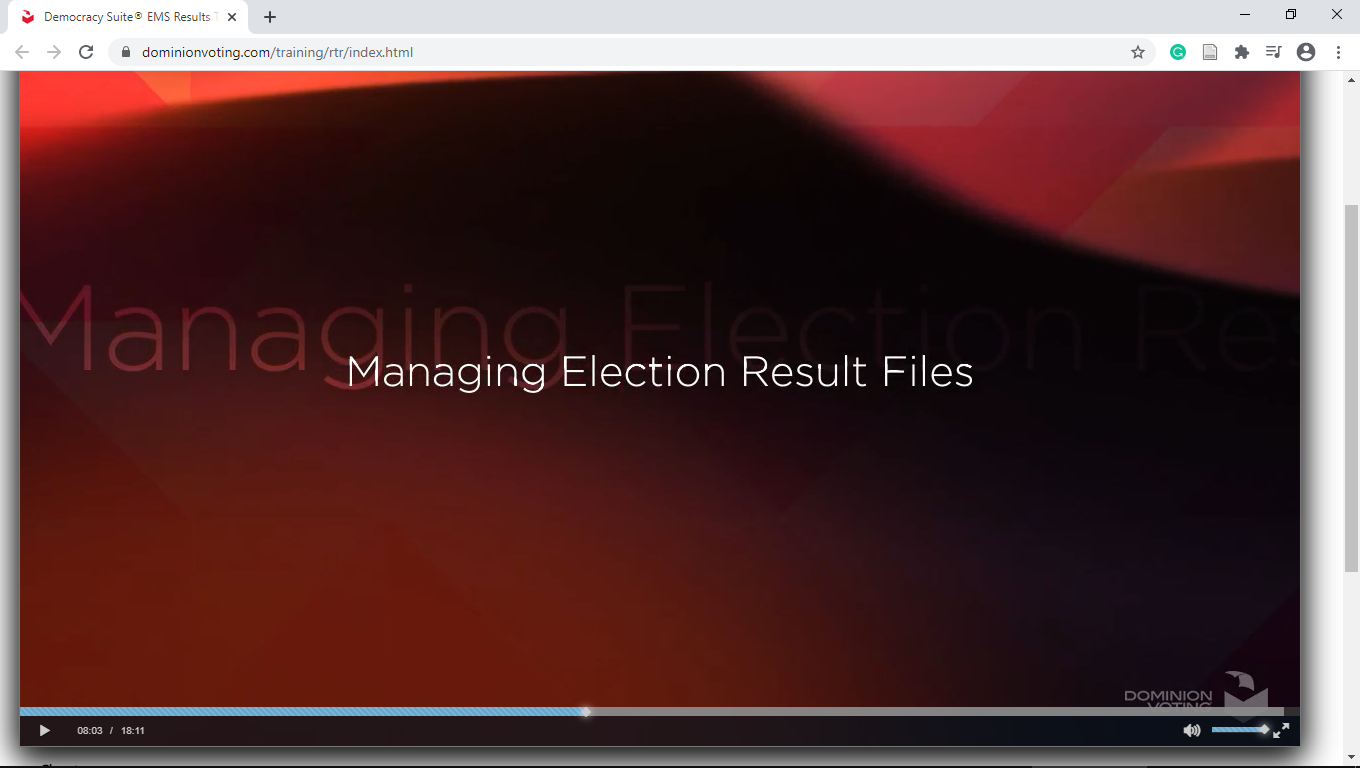 Yes, you read it right: Managing Election Result Files (~8:40)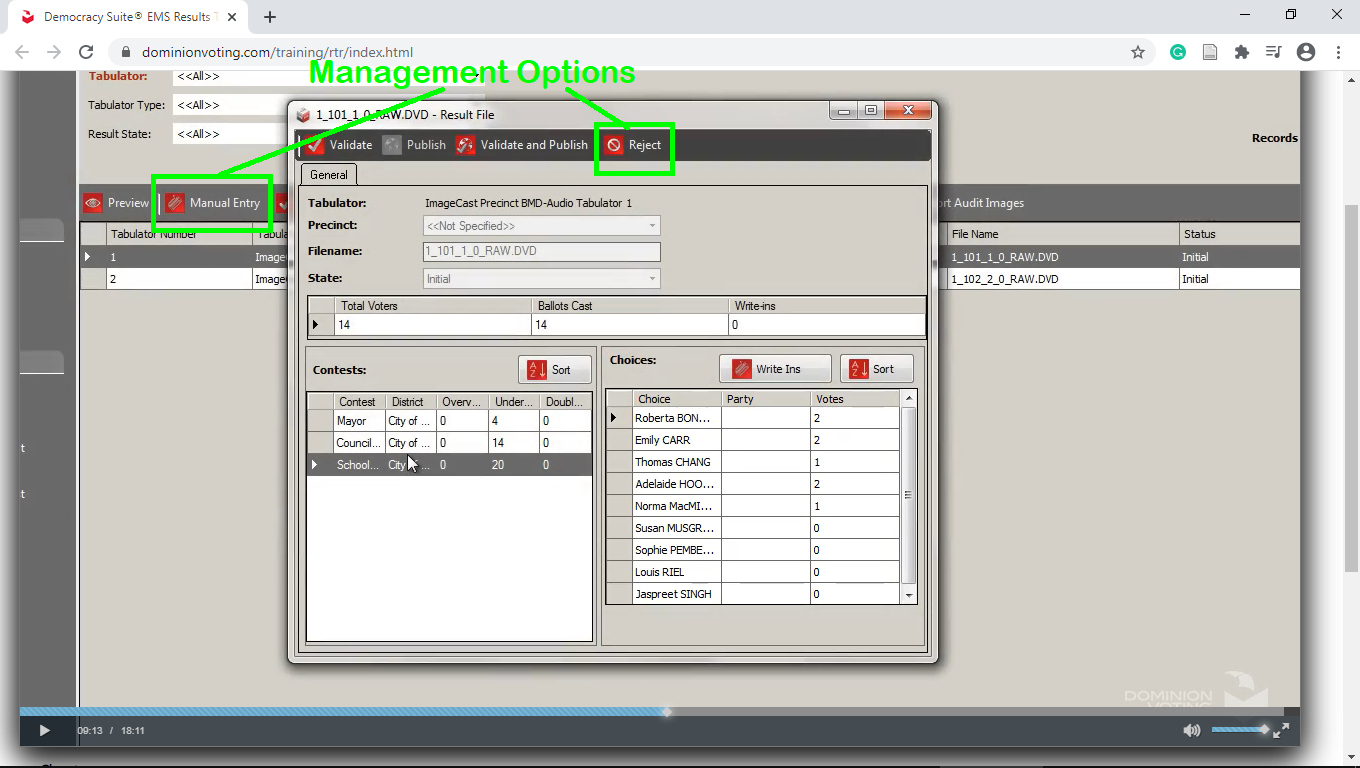 Such software likely allows running arbitrary scripts changing election result files, even remotely.
Dominion's Manual (Democracy Suite® EMS Results Tally & Reporting User Guide, Version: 5.11-CO::7, May 28, 2019, available at Colorado Secretary of State) openly explains how to use Dominion's software to alter election results:
"The following Result States exist:
Initial: this is the first Result State that is assigned once a Result File is loaded or manually entered into the system. In this state Write-in resolution is allowed. If the result file is manually entered, the result data is still editable. Result files in this state can be deleted by the user. …"
The Manual repeats: a result file can be loaded or manually entered. The result data is editable. Results files can be deleted. In the Dominion's old words, "choose from a number of unique tools to custom build your perfect election."
On the other hand, Dominion's systems also contain a log file for each result file. If the system works as promised, it would show where in the workflow the votes were switched, deleted, or added. Correctly identifying the source of fraud is not less important than recounting votes.
Dominion Voting Systems is a Canada-based company (possibly re-registered in the US), which develops much of its software in Serbia. Between September 6 and September 16, Dominion deleted a lot of information from its website, including the names and bios of the management. These actions do not increase public trust.
Dominion's Reaction
Dominion's response, which is continuously changing, is highly unusual. It is aggressive, desperate, and contains obvious falsehoods. 
On November 13, Dominion updated its response, moved to their homepage, and wrote it in huge capital letters: "DOMINION VOTING SYSTEMS CATEGORICALLY DENIES FALSE ASSERTIONS ABOUT VOTE SWITCHING ISSUES WITH OUR VOTING SYSTEMS." 
The statement continues: "First and foremost, Dominion Voting Systems categorically denies any claims about any vote switching or alleged software issues with our voting systems."
No software company can guarantee that its software has no issues, especially voting software that has never been used on such a large scale. An innocent company would express trust in its software and either promise to investigate or assure the public that it had already investigated and found no significant problems. It would also apologize for any minor problems.
Instead, the company is publishing rants and making patently false statements like "THERE WERE NO DOMINION SOFTWARE GLITCHES". This statement is simply not true, as evidenced by the multiple witnesses and recounting actions of multiple counties and some states. Another sentence refers to the Georgia Secretary of State as saying that all votes were accurately counted, despite the fact that he just announced a manual recount.
Further, no company issues categorical denials, essentially shifting blame onto its government customers. Also, businesses usually keep their statements very short in situations when "everything you say can and will be used against you." 
Here are a couple of snapshots from earlier versions of Dominion's statements (Nov 12 and Nov 11).
Dominion Voting Systems Series
Part I
Part II
Part III (this)